Meet Doctor Donahue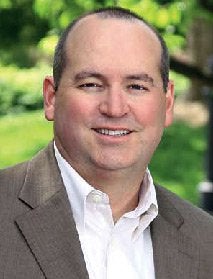 Dr. Donahue graduated with a DDS degree from the School of Dentistry at the University of Missouri – Kansas City and was recognized for Honors in Prosthodontics. He was also awarded the Distinguished Prosthodontic Student of the Year.
Following his general dentistry education, Dr. Donahue graduated from the Combined Prosthetics residency also at University of Missouri-Kansas City. This program was an additional 33 months of extensive training in all aspects of understanding the dynamics of a smile, the preservation of a healthy mouth and the creation of tooth replacements. Dr. Donahue is licensed by the state of Missouri as a Prosthodontist.
WHAT IS A PROSTHODONTIST?
A Prosthodontist is a dentist specialist trained to be responsible for the diagnosis, treatment planning, rehabilitation and maintenance of patients with complex clinical conditions using materials, including dental implants, to replace missing or deficient teeth. Prosthodontics is one of the nine dental specialties recognized by the American Dental Association (ADA).
Dr. Donahue is a member of the:
We Offer
Digital Charting
Financing Options
Advanced Technology
Comprehensive Oral Care
Advanced Specialty Training
Diagnosis, Treatment Planning
Warm, Relaxed, Fun and Friendly Atmosphere