General Dentistry Services in St. Charles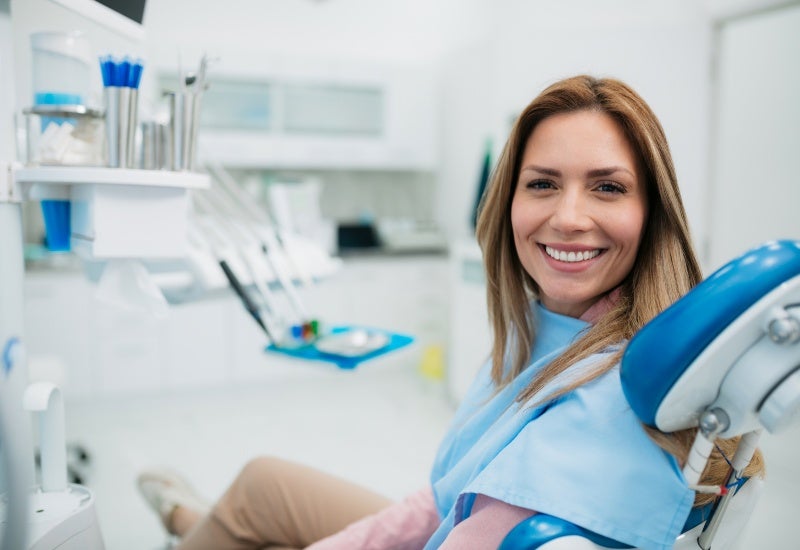 The best way to have a healthy, radiant smile is to make sure you take care of your oral and dental health by seeing your dentist on a regular basis. Not only do regular cleanings help you have a shiny smile, it's also the ideal way for your dentist to keep an eye out for any areas of concern that might come up down the road. At Donahue Dental, in addition to specializing in dental implants in St. Charles, we also provide general dentistry services in the St. Charles and St. Louis area. Some of these services are:
Routine cleanings
Oral exams
Periodontal disease
Fillings
At Donahue Dental, we believe that each and every one of our patients deserves personalized, state-of-the-art service.
Preventative care
The best way to provide lifelong dental care is to take a proactive, preventative stance towards your oral health. That's why we recommend you schedule visits with us twice a year. We will thoroughly clean your teeth, as well as conduct an extensive oral exam using the latest technology. This exam allows us to spot tooth decay, oral cancer, and a wide range of other dental conditions as early as possible.
Schedule an appointment
General dentistry is critical to ensuring you have a healthy, glowing smile for years to come. If it's time for your next appointment, or you would like to check on the health of your teeth because you're experiencing some issues, please reach out to us to schedule an appointment. We proudly serve the St. Louis and St. Charles area. We look forward to working with you!
We Offer
Digital Charting
Financing Options
Advanced Technology
Comprehensive Oral Care
Advanced Specialty Training
Diagnosis, Treatment Planning
Warm, Relaxed, Fun and Friendly Atmosphere